For those of you that have been following me on Instagram and my blog, know that for the past two years that I've been bullet journaling, I've been using my Leuchtturm1917 journal for all of my journaling needs. Back in 2016, there weren't many options for journals and so the Leuchtturm was by far the more popular choice. Since then, there have been a plethora of different journals available to choose from, and so when the lovely folks at Scribbles That Matter sent me their teal A5 dotted journal, I had to check it out. I've also decided that I will be using this journal as my blogging/business journal, in conjunction to my Leuchtturm which I use for my personal tasks and my Jane's Agenda journal which I'm using for a huge upcoming renovation/house project journal. So let's get to the review.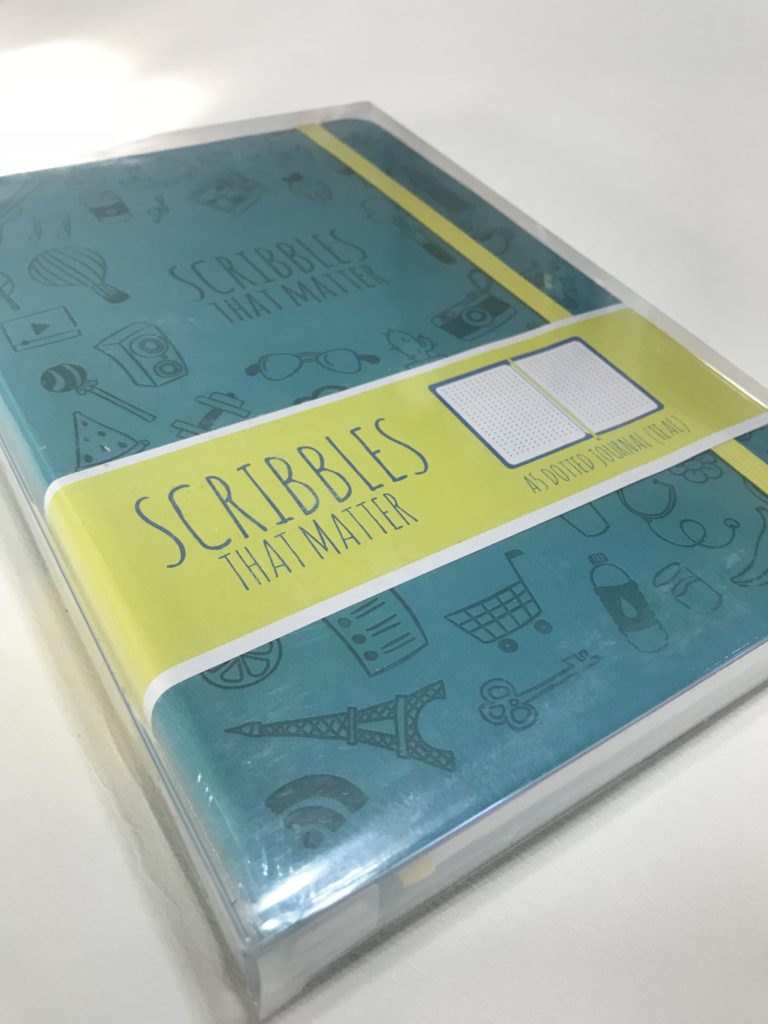 When I received the journal, it came in a sturdy clear packaging case as well as being shrink wrapped.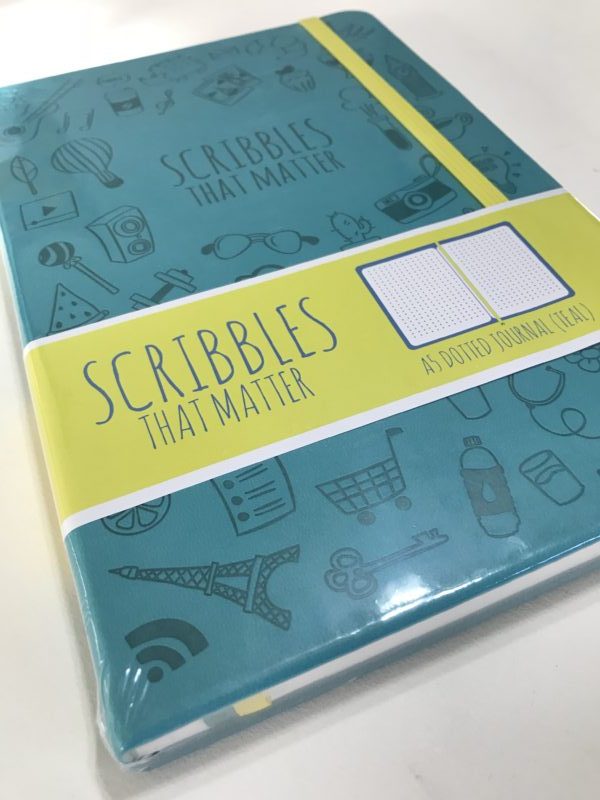 The doodles on the outside cover are adorable and fun, but I did notice that when I removed the shrink wrap from it, it did have a synthetic smell, but it seemed to dissipate after a few hours from being removed from the wrapping.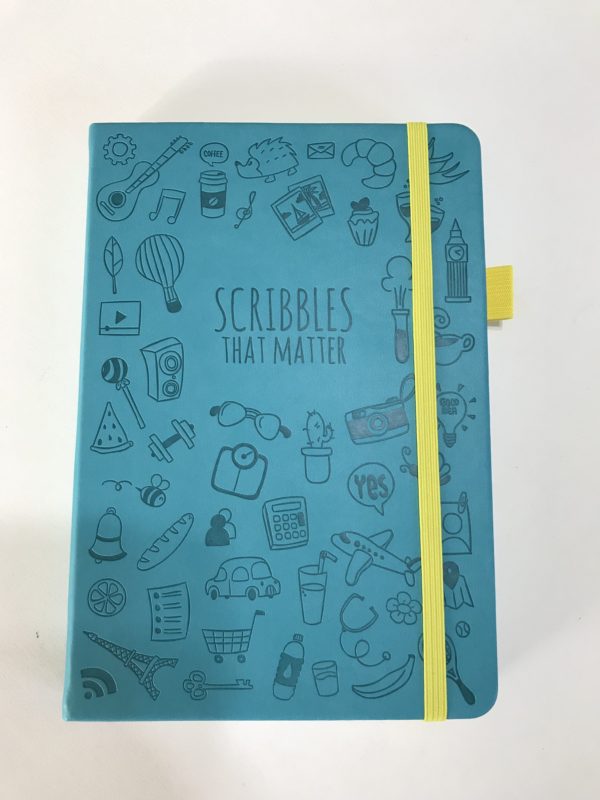 I love the color combination of this particular journal with the teal being paired with a neon yellow. It's super fun and I can't wait to dive right in. The cover is made of vegan leather and has rounded corners. The cover itself is soft to the touch and the quality if exceptional. I love that it already includes a pen loop and their paper is from FSC certified forests. Like the Leuchtturm, it sells for $19.95 USD.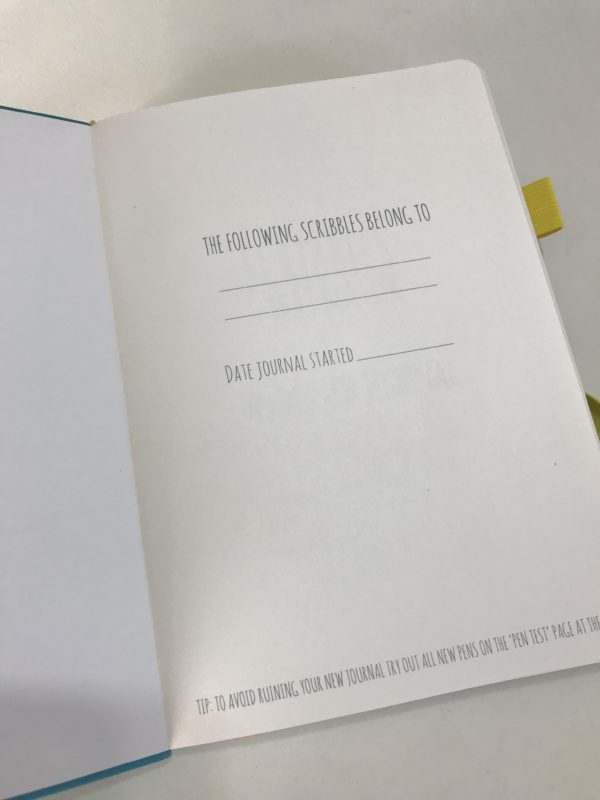 The first page of the journal prompts you to fill out your personal information and I love that they give you a place to write down when you begin your journal! They also include a tip at the bottom to test out your pens on the "Pen Test" page to avoid ghosting in your journal. So handy!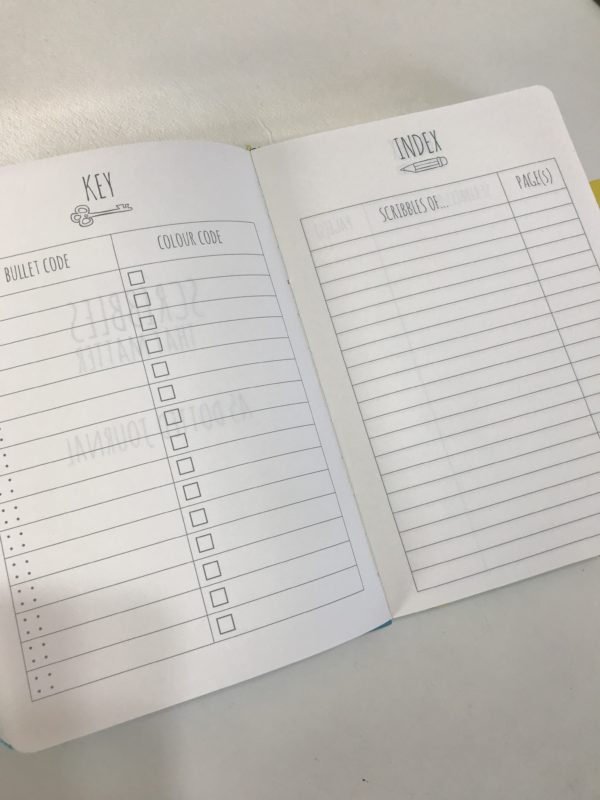 One of the most notable features about this journal is that it already has a built in key ready to fill out and 3 index pages, that make setting up a bullet journal a whole lot easier.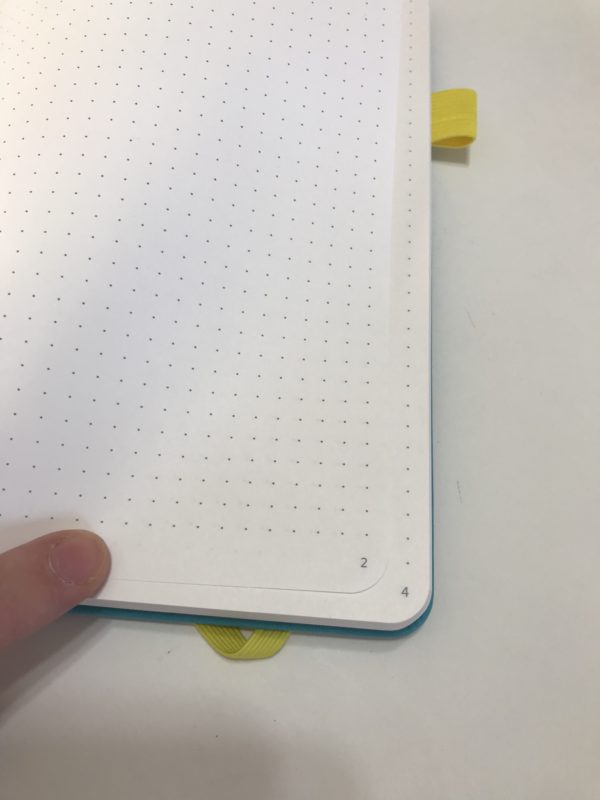 The pages are already numbered and the dots are slightly darker than the Leuchtturm. The paper itself is also slightly whiter than the Leuchtturm. The paper quality is excellent at 100gsm (which means less ghosting and bleed-through) as opposed to Leuchtturm's 80gsm paper. The paper quality feels better as it's softer and thicker to the touch.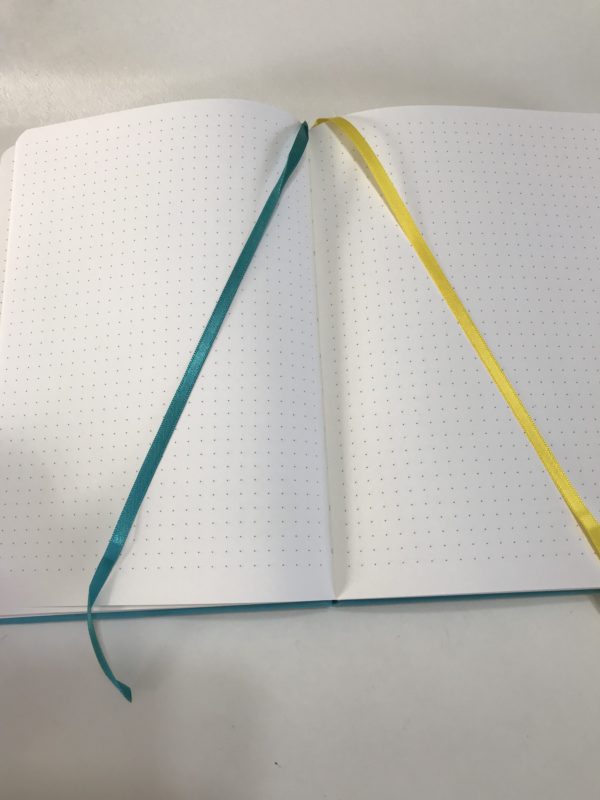 It also features two bookmarks in contrasting colors, that have more of a satin feel then the Leuchtturm bookmarks.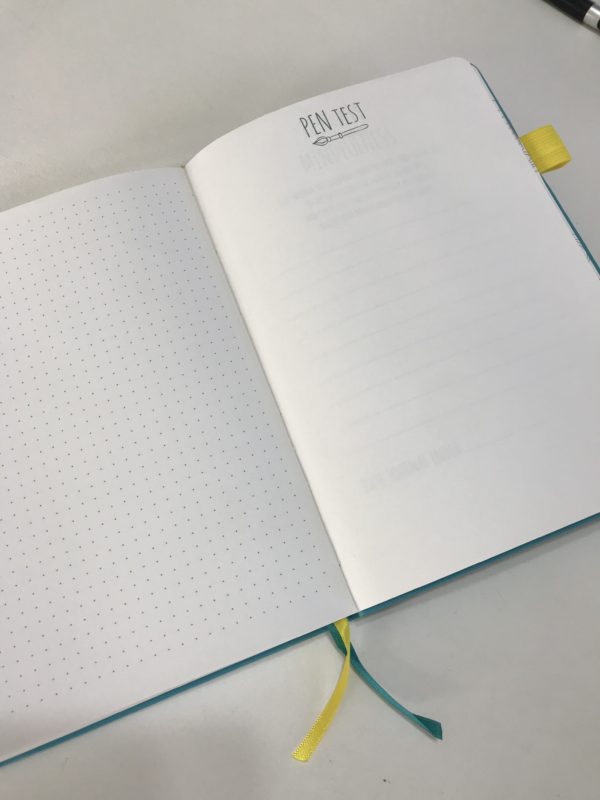 The Scribbles That Matter journal only has 201 numbered pages, and I wish it had more! However, it does have two very handy pen test pages which once I actually wrote in, had far less ghosting then the Leuchtturm. That's a win in my book!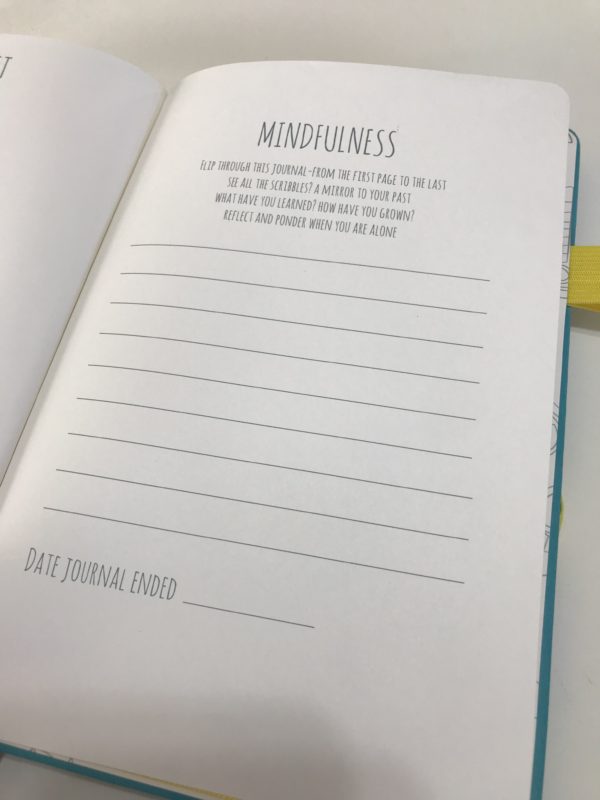 This is one of my favorite features of this journal, and this is a place to reflect on how far you've come since you began the journal. It's a place to reflect on your growth as a person, especially as you now have a place with all your thoughts, and day to day happenings to look back on. I think it's a beautiful way to end any journal.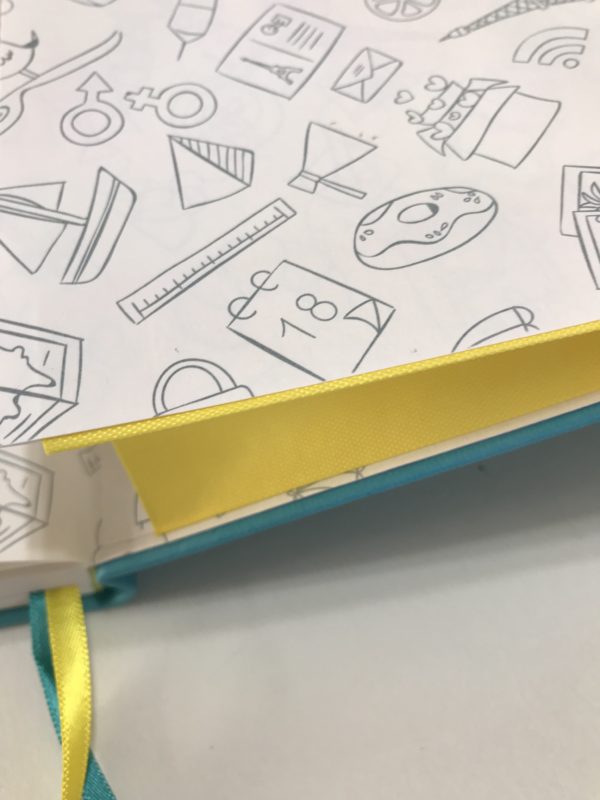 And lastly, the back cover features more of their cute doodles and an expandable pocket in the contrasting color, as a place to put extra papers, supplies, etc. Super useful!
All in all, I'm very impressed with the Scribbles That Matter notebook. The paper is excellent, and the overall quality is amazing. It's a very well made, solid notebook, perfect for your bullet journaling needs.
I would love to know, what notebook are you currently using for your bullet journal and why? I would love to hear your thoughts!