It's hard to believe that it is almost spring time and with that, comes a brand new month of planning in my bullet journal. For the month of March I wanted to usher it in with a rainbow theme that was bright, cheerful and upbeat when I looked at it. Inspired by an image I saw on Google and that I've used in various art journals, I decided to use a pastel color palette that was fresh and perfect for the new season.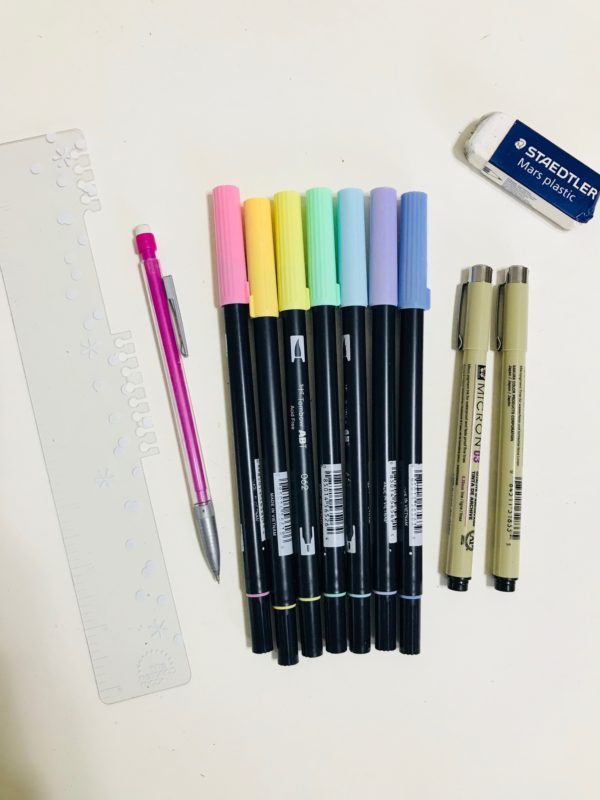 The supplies I used were my ruler, a pencil to pencil everything in at first, my Tombow Dual Brush markers, and my Pigma Micron Pens in the 03 and 08 sizes. The Tombow colors that were used were: Pink #723 //Light Ochre #991// Pale Yellow #062// Mint #243// Sky Blue #451// Mist Purple #553// Lilac #620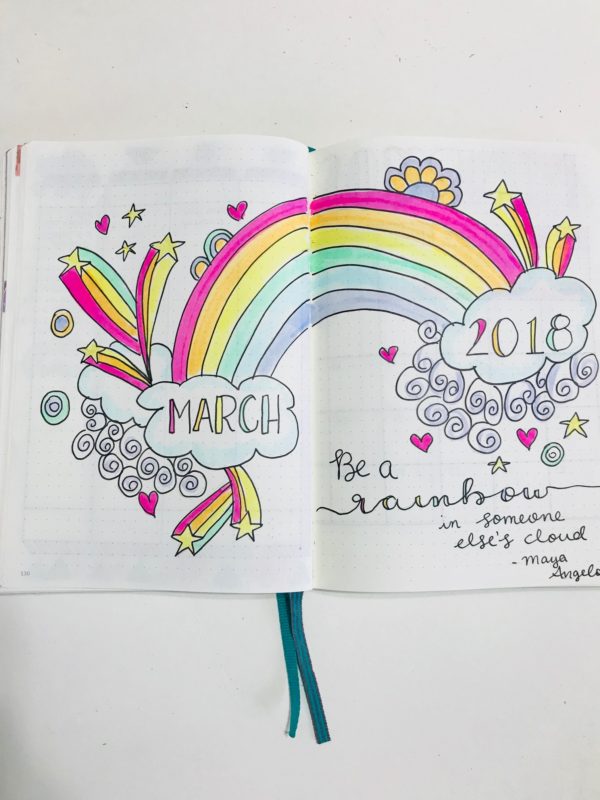 This is my March cover page that I dedicated two pages to. I included a quote by Maya Angelou that was fun, upbeat, and fit into my theme nicely.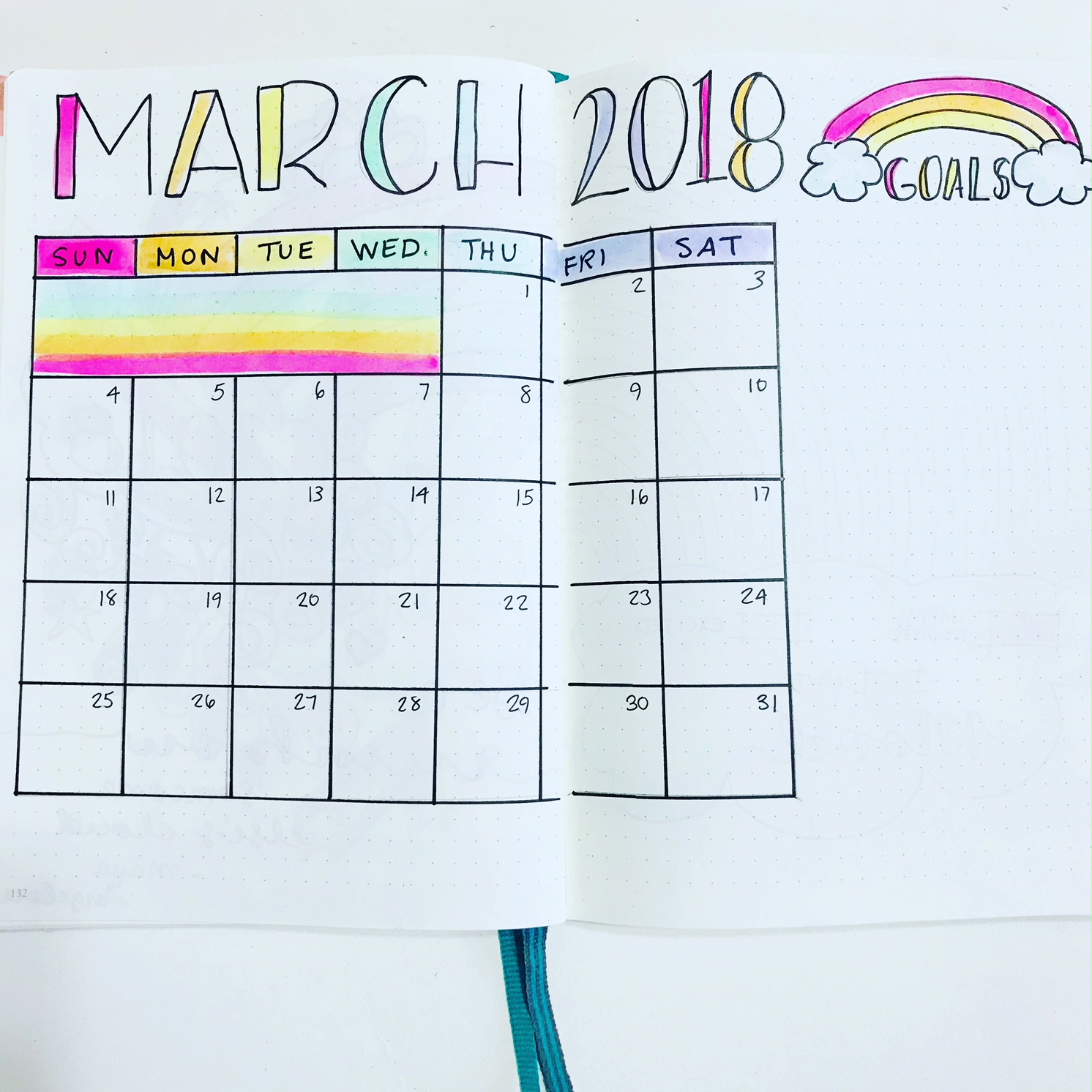 Then for my monthly layout, I decided to keep it in a grid format and added rainbow elements throughout. I love having my monthly goals on the same page, as it keeps me focused and is a constant reminder of what I need to get done.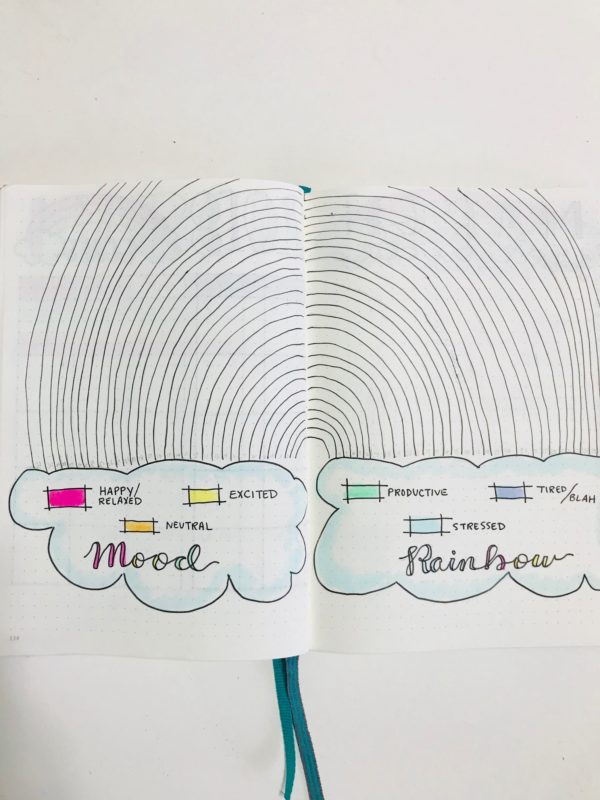 Perhaps the most fun spread (yet labor intensive) to draw out was my "Mood Rainbow" for March. I always love getting out of my comfort zone and challenging myself to create new mood trackers to fit my monthly theme. As you can tell, it's not perfect but rather has that hand drawn, sketchbook feel which I really love. Each band of the rainbow represents a certain day and I have the corresponding mood colors on the bottom. I can't wait to see how this looks at the end of the month.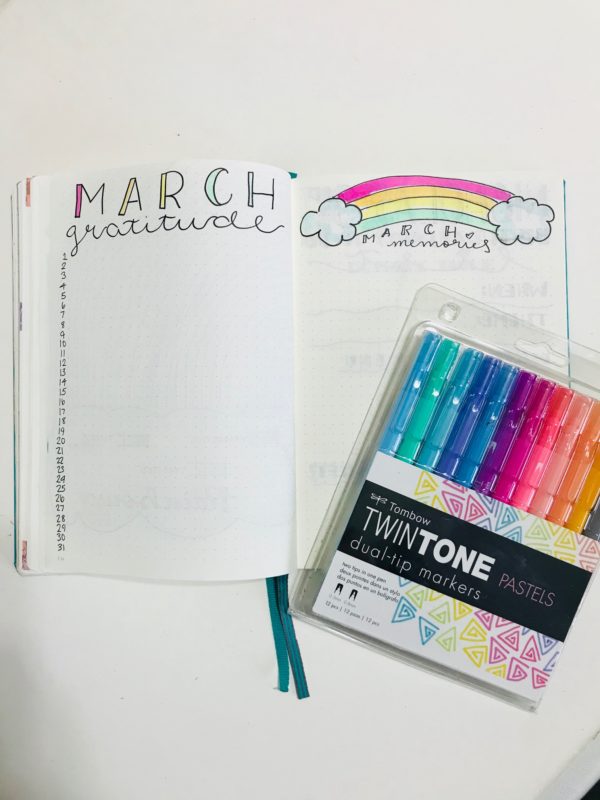 This is my gratitude log and my March memories page that I decided to keep very simple. My plan is to take my Tombow Twintone Pastel markers and alternate the colors I use for my gratitude log to create a rainbow effect. I can't wait to see this spread as well when the month is all said and done.
Lastly, I decided to create a spread that I've been using for 3 years now, to start organizing and brainstorming for my son's birthday in April. This is a great keepsake and to-do list and it's been so fun looking back and reminding myself what I did from year to year for his birthday. There is space dedicated to different tasks and lists, like decorations, menu, last minute to-dos, Etsy shops I might have used to order decorations and a space for my to sketch out what I envision a dessert table to look like. This has been super useful for me and it hasn't let me down yet!
To see the step by step process on how I created these layouts, click on the video below for my bullet journal setup for March.
And with that, one more month has been planned in my bullet journal. Have you setup for March yet and if so, what theme are you planning on using? Let me know in the comment section below!