Happy February! I'm SO excited to share with you my setup for February 2021 today! If you looked at my post on my 2021 journal lineup, you'll know that I'm following a floral theme for the entire year. I'm following a color palette for each month, so I knew I wanted purple flowers for February. After binge watching Bridgerton, which has become one of my favorite shows, it dawned upon me: my theme for this month would be Wisteria. The flower is featured constantly in the gorgeous backdrops of the show in these beautiful purple hues. I knew it had to be the flower of choice for February!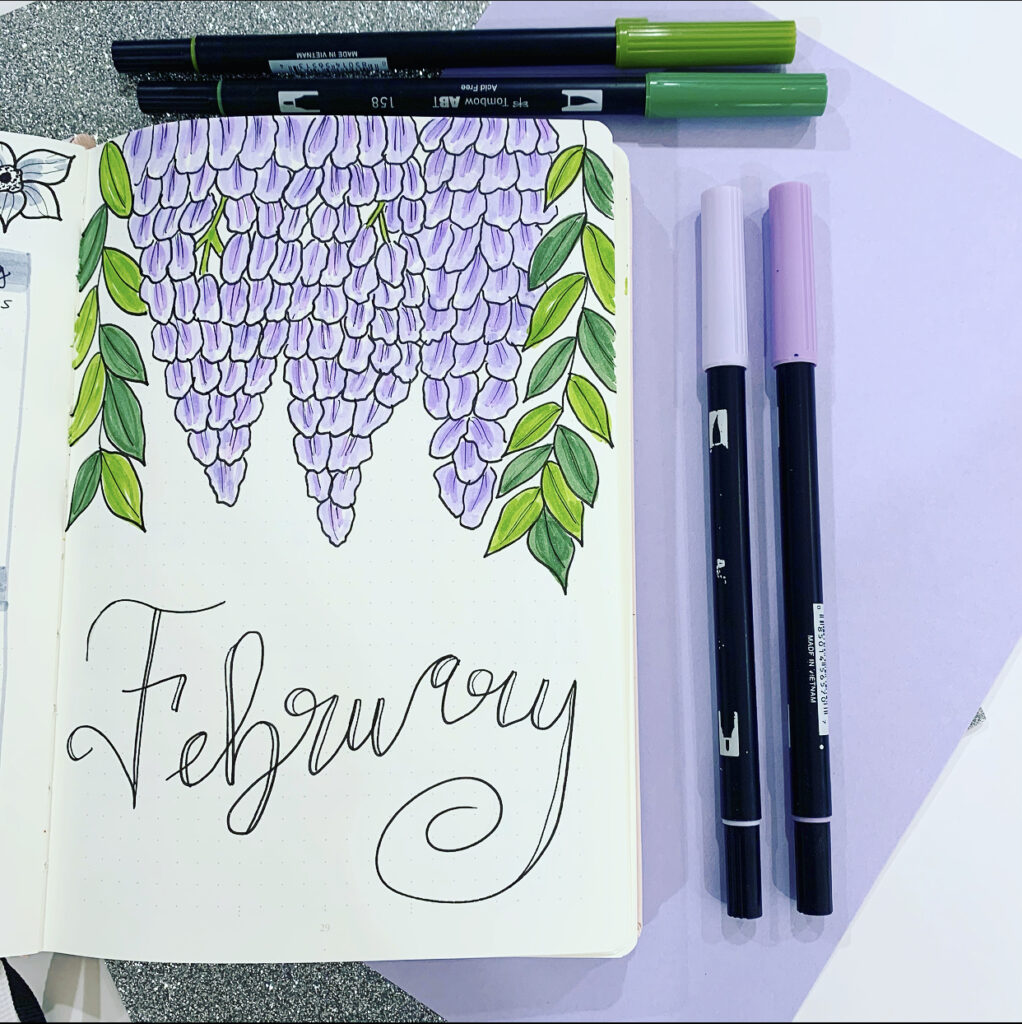 Supplies I used
I've been wanting to keep my color palettes simple, so I used two shades of purple and two shades of green. The colors I used were Tombow dual brush colors 623 (Purple Sage), 620 (Lilac), 126 (Light Olive), and 158 (Dark Olive). For the bolder outlines I used the Faber Castell Pitt Artist Pen in the 'M' tip. For the details I used my tried and true Sharpie Pen. It has honestly become my go to for writing and layouts aside from the Pigma Microns.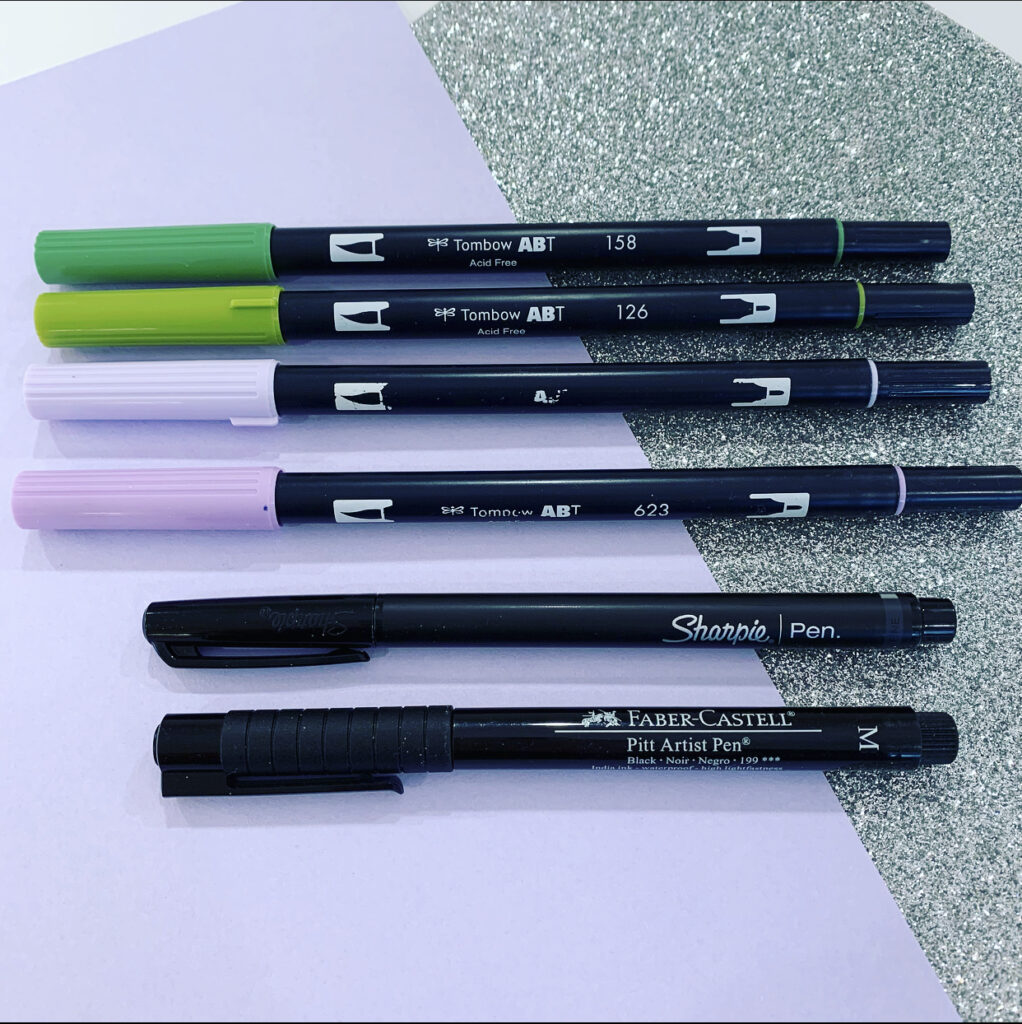 February Layouts
After my cover page, I went with a very simple calendar spread, featuring a brief quote from the show which says, "Do it. Be bold." (courtesy of Eloise Bridgerton). Wisteria vines are on the top of the spread with a small to-do list on the bottom. I particularly love the hints of purple for dates of the calendar. It's small touches like that that bring the whole look together.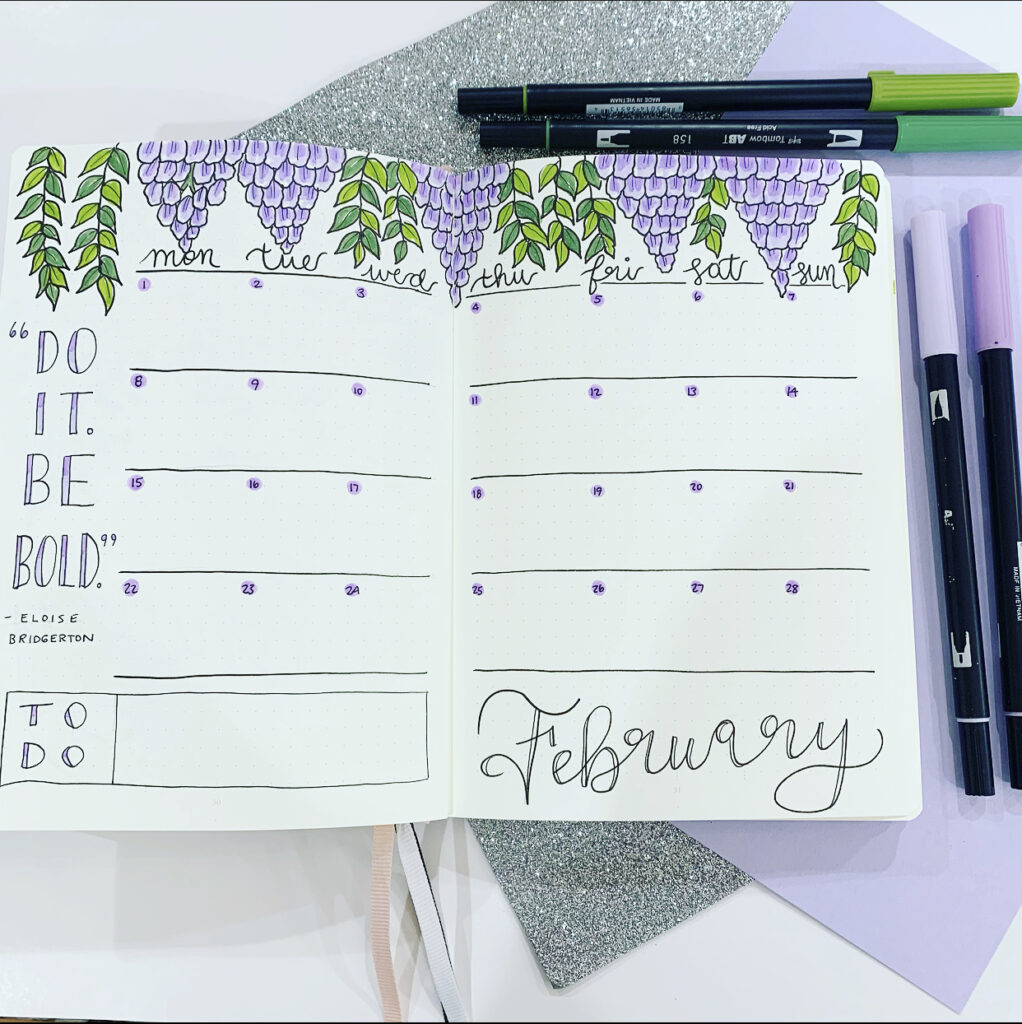 Gratitude and Memories
I carried the Wisteria theme on the top of the gratitude and memories pages. I used the lighter purple (620) to highlight every other line in my gratitude page to make it more visually appealing.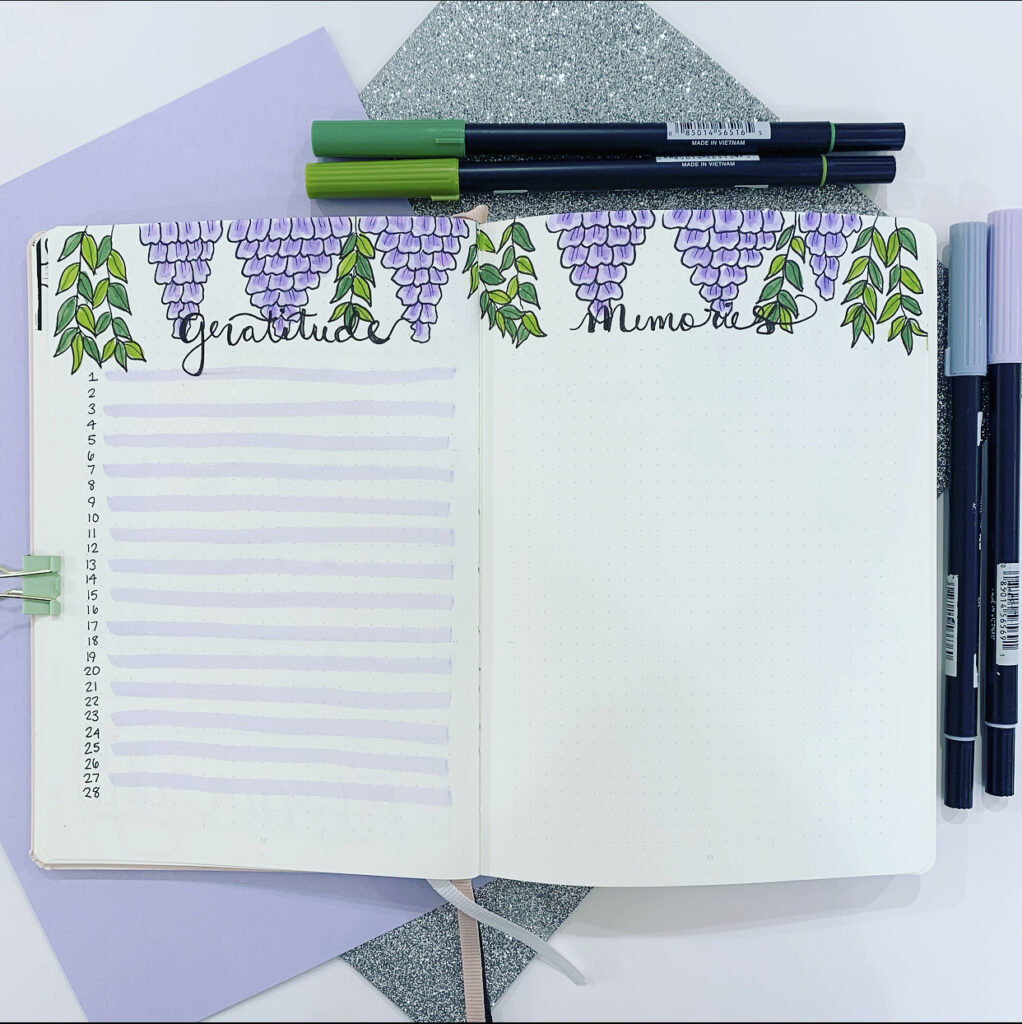 Weekly setup
And last but not least, I have set up my first week of February. I went with a layout that I've been using on and off for the past couple of years. I always go back to this layout because of how clean and simple it looks, plus it affords me lots of space to write daily tasks amongst other things.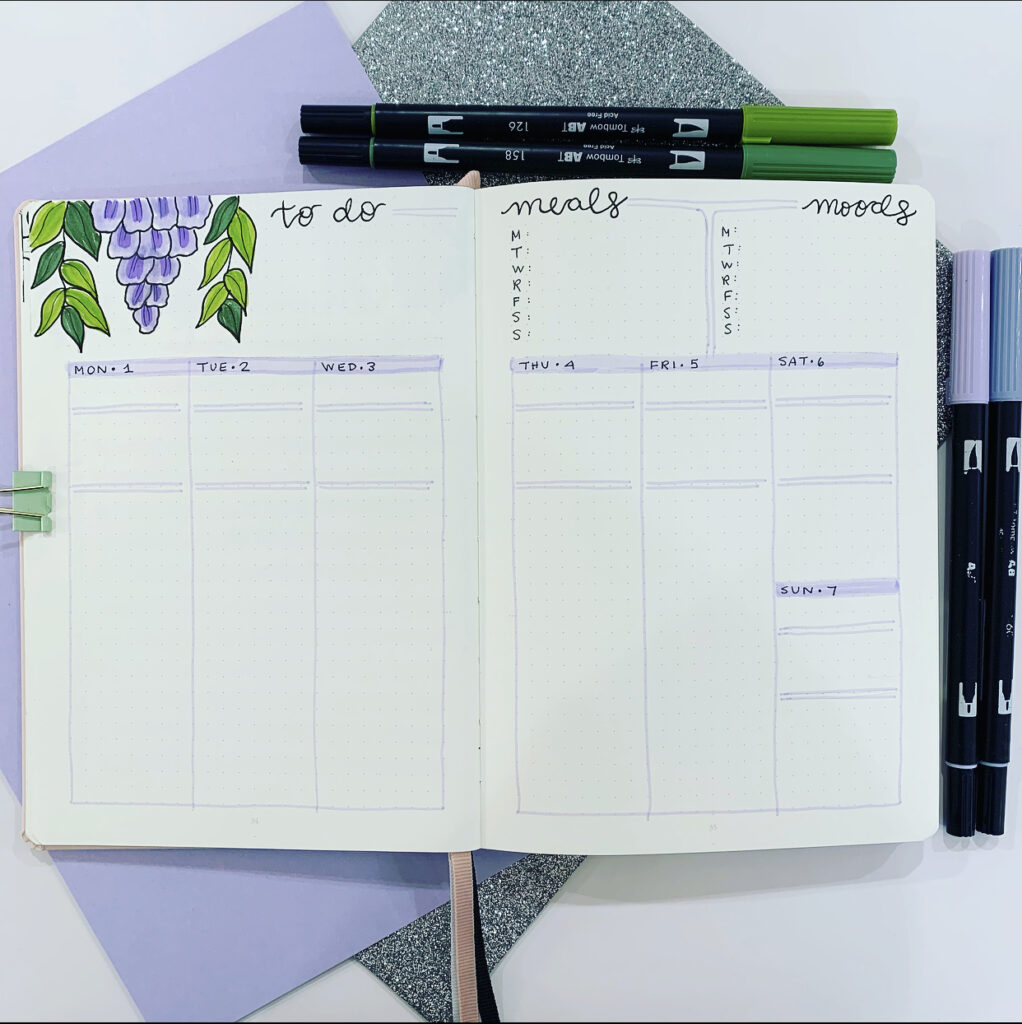 That concludes my monthly setup for February. If you've been following me for a while, you've noticed that I don't have a page for my mood tracker or daily affirmations. I've now included them within my weekly layouts to streamline things a bit more. I've been liking how my spreads are more efficient and I'm getting the most out of each page. I'm so excited to dive into this month with this Bridgerton inspired theme, as it's also very romantic and perfect for Valentine's Day. Follow me on Instagram so you can see how the rest of my February spreads unfold. Until next time!