Hi everyone! Today I wanted to tackle questions I often get asked on my Instagram and YouTube channel, and those are, "What exactly goes into a bullet journal?" and "What tips do you have for beginners?" So have no fear, I'm here to share some basic information on what goes into a bullet journal and some of the things I've learned along the way for bullet journal newbies!
So first things first, what exactly goes into a bullet journal? Before I even begin to answer this question, I suggest taking a look at bulletjournal.com, which is the official bullet journal site from the creator of the bullet journal himself, Ryder Carroll. There's a short video which is super helpful and talks about the components of the bullet journal. Also this reference guide created by Kim of Tiny Ray of Sunshine, is a great reference for bullet journal beginners. I've found myself referring back to it time and time again.
So let us dive in! The essential parts of the bullet journal are as follows:
The Index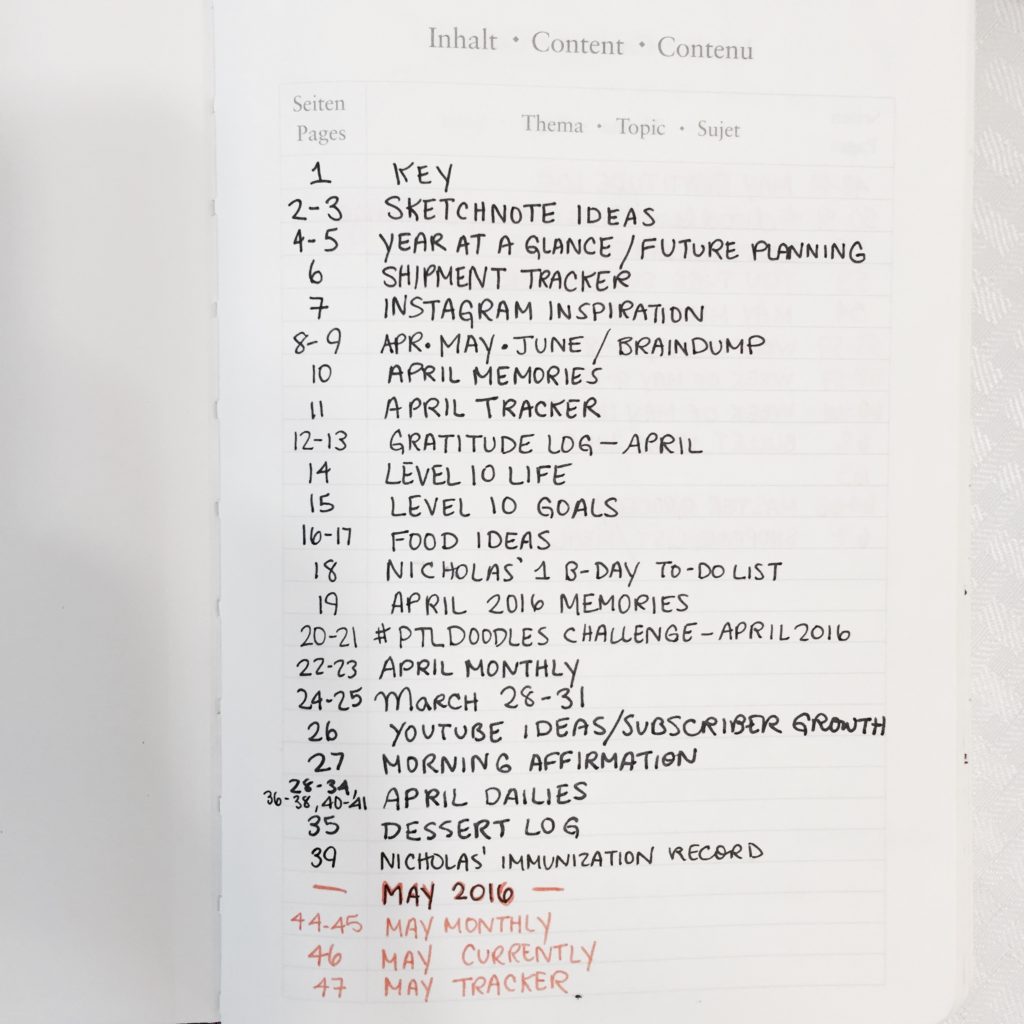 This is what really separates the bullet journal from other planning systems. It's the idea that you create an index or table of contents page and write in all your topics along with their corresponding page numbers. This creates an efficient and organized system, as you are able to find a page with ease. In my opinion, the reason why the Leuchtturm1917 notebooks have become a go-to option within the bullet journal community is because there is already a designated spot for the index and the pages are already numbered, making it easier to implement the index system.
The Future Log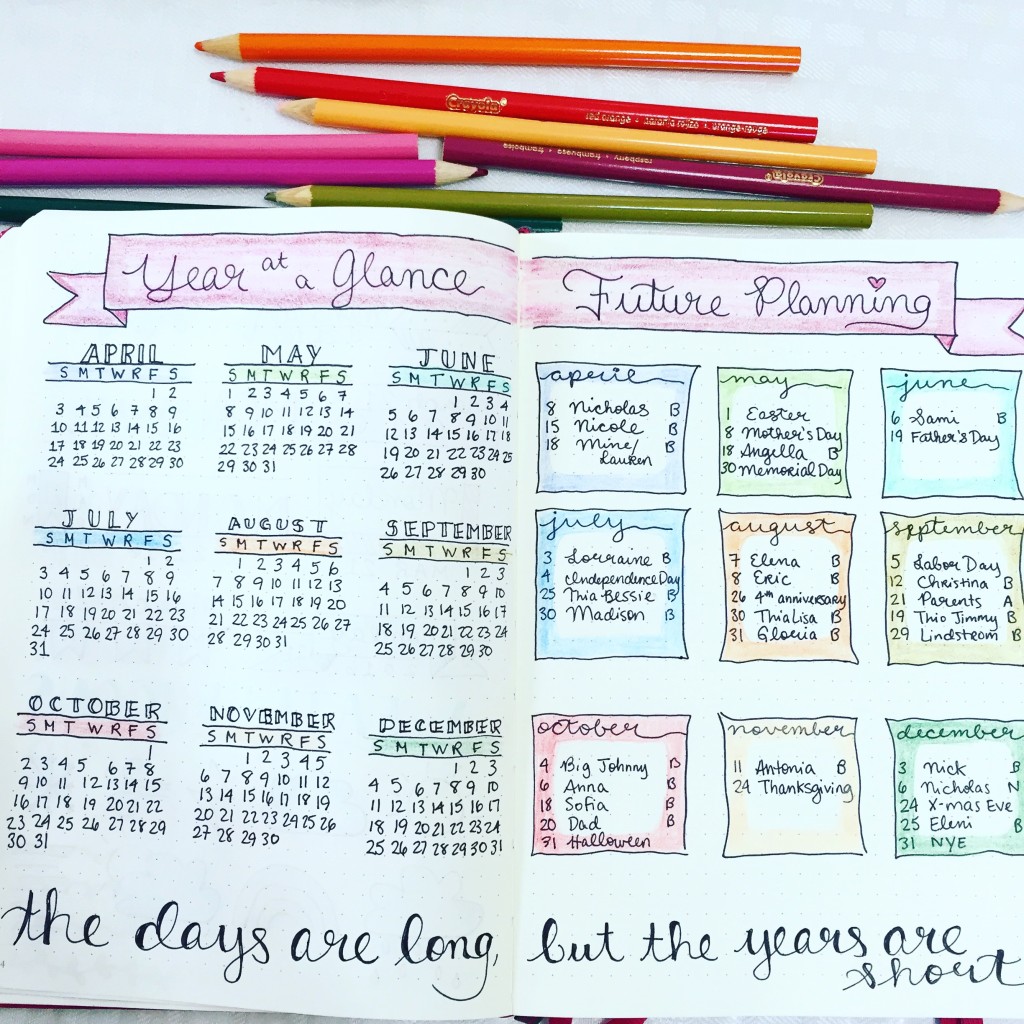 This is a section dedicated to planning out future events, birthdays, anniversaries or appointments. Some bullet journalists, divide them out into 3 or 6 month blocks of time, while others have the whole year mapped out at a glance. The idea is to have events in the future log which then will get transferred into the monthly log, and then from there the daily log.
The Monthly Log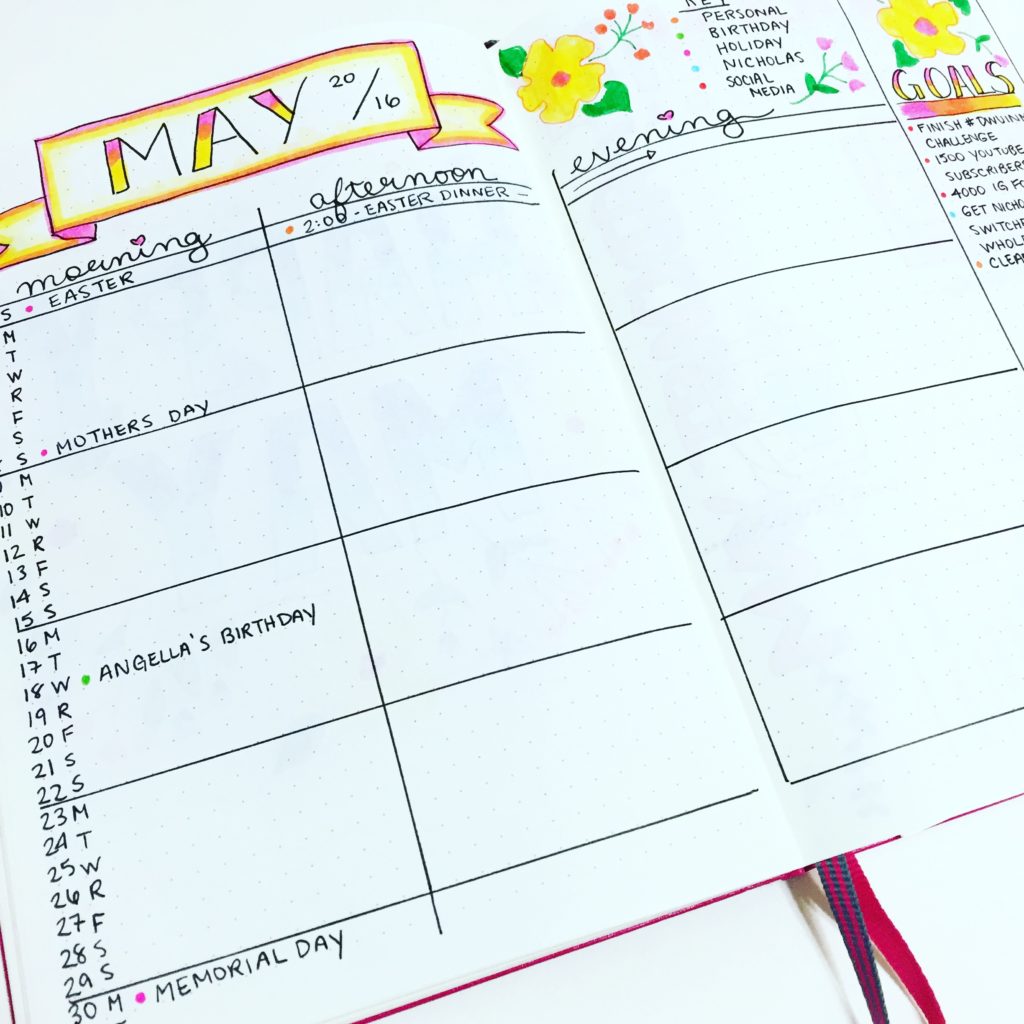 From the future log, you then create a monthly log. Aside from plugging in dates and appointments in their respective spaces, there are other things that you could include in your monthly log, such as goals or things you want to keep track of for the month. Again, layouts can vary from having a standard monthly calendar to separating out each day into morning, afternoon and evening sections. This is especially helpful if you have multiple things going on in one day.
The Daily Log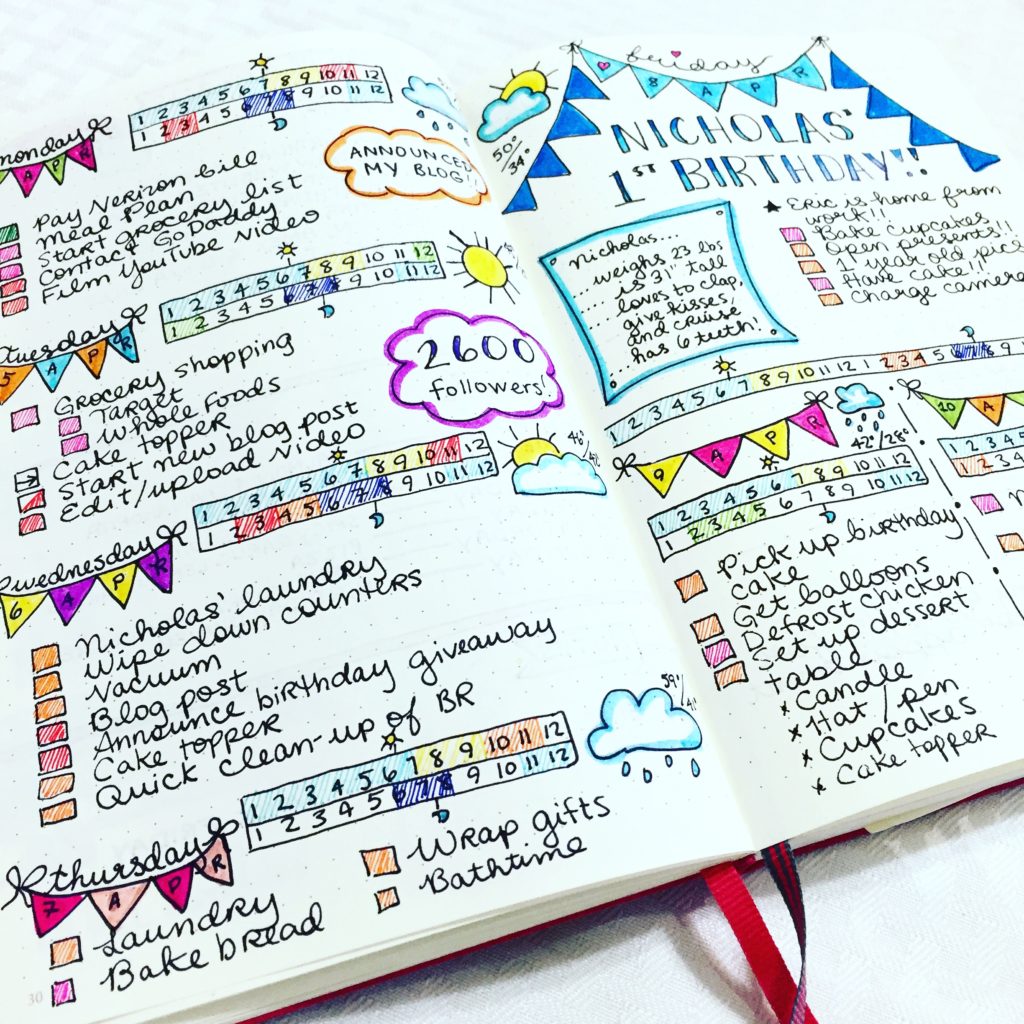 This is essentially the bread and butter of the bullet journal system where you map out your day based on events featured into your future and monthly logs. The idea is to jot down your to-dos into short and concise phrases and check them off as you go. There are other elements you could include like time trackers or tracking the weather and other things. You'll find however, within the bullet journal community daily logs can vary so much in design and aesthetic. You just have to find the system that works for you. 🙂
Collections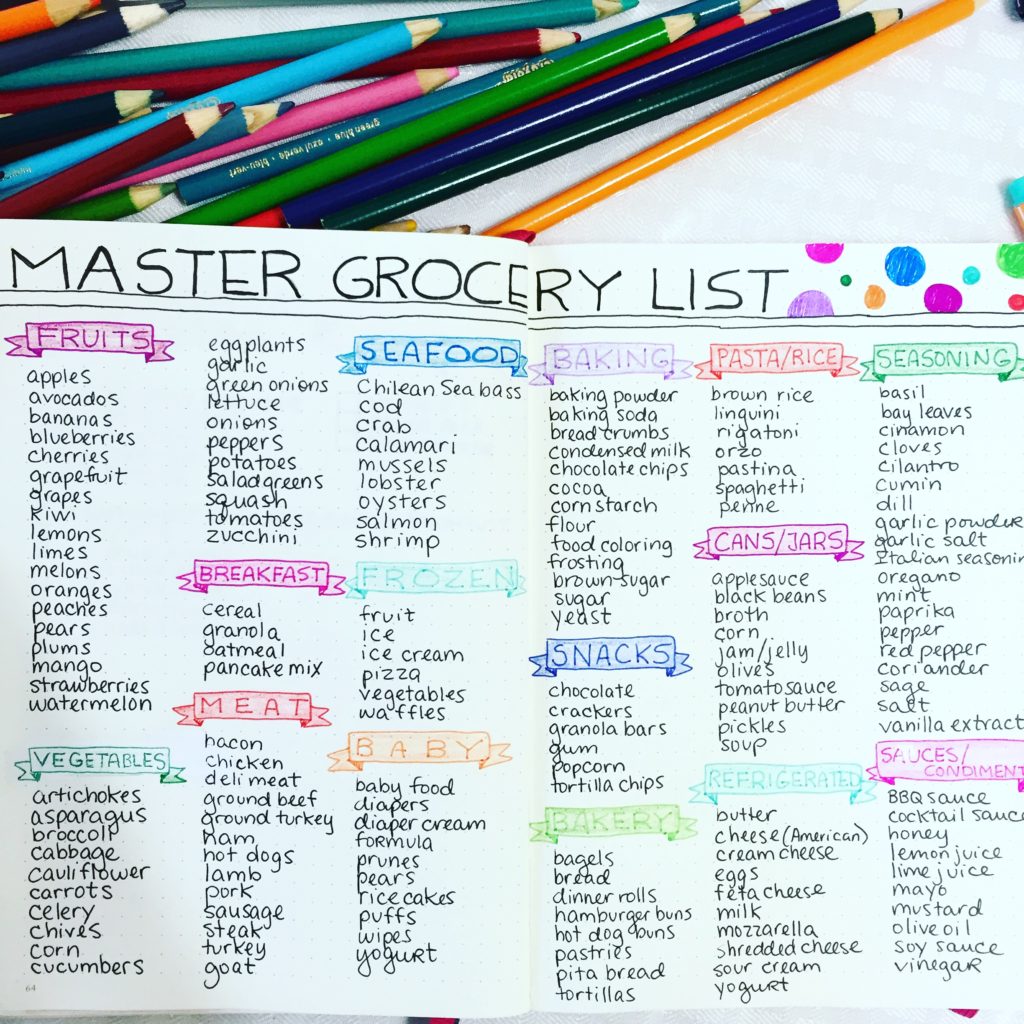 The possibilities are endless when it comes to collection pages. They can range from master grocery lists, to habit trackers, memory pages, reading lists, basically anything that involves jotting down ideas and useful information.
Bullets and Signifiers / Migration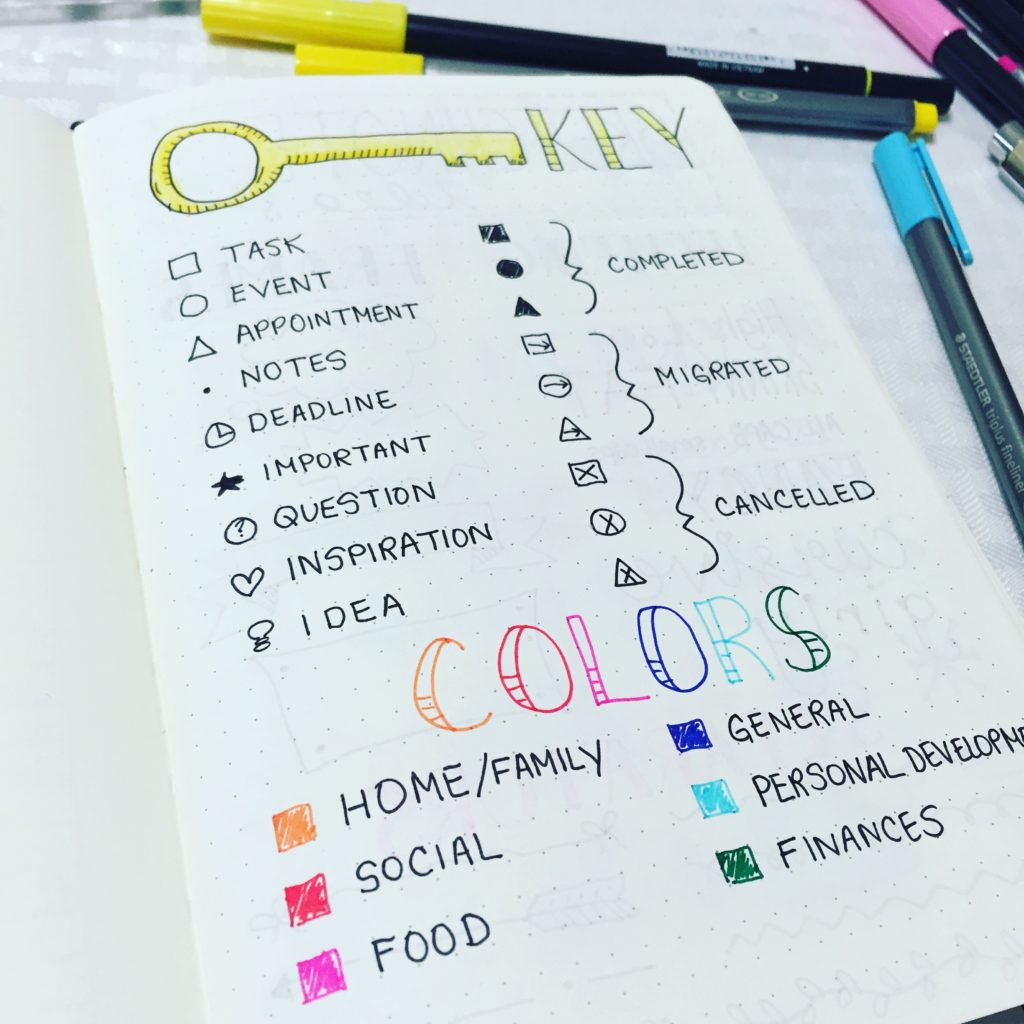 The idea is to have a visual system to acknowledge when tasks are completed. Some use bullet points (hence bullet journal) but I like to use boxes and then shade them in with the color coding system I came up with to suit my needs. The idea of migration signals to a bullet journalist that a task never was completed and needs to be done eventually, hence an arrow goes through it letting them know it needs to be completed down the road.
Tips for Bullet Journal Beginners
Tip #1: Find supplies that work for you
It's very easy to get caught up in what everyone else is using in the bullet journal community, so just find the supplies that work within your style and budget. The beautiful thing is if you want to use a $20 Leuchtturm notebook, that's fine, but if you want to use a notebook from the dollar spot, then that's great too! The same goes for writing utensils, find the pens and markers that you're most comfortable with because in the end, you'll be using them and so you have to be happy with them. For a list of the bullet journal supplies I use click here.
Tip #2: Dive right in!
This is perhaps the toughest part of getting started is second guessing what will work for you, and all I can say is you NEED to jump right in! You'll never know what will work if you don't experiment! Experiment, experiment, experiment!! I can't stress this enough! If you mess up, who cares! You'll learn that white out is your best friend and sometimes you'll come up with the best ideas for your bullet journal once you're in the zone and find your groove. This will only come with experimentation which brings me to my next point..
Tip #3: Seek Inspiration
Instagram and Pinterest are the go-to places for inspiration in the bullet journal community and so find layouts that catch your eye. You'll find that you'll gravitate to a particular style and that's good! It means your finding what works and doesn't. You'll find that you may prefer function over aesthetic, or horizontal layout versus vertical ones. Whatever the case, there is endless inspiration so take advantage and get some ideas!
Tip #4: Have Fun!
The most important thing is to just have fun with your bullet journal. It's such a personal book that you should have fun with the process and make it your own. Because not only does it act as a list of to-dos but it also acts like a diary, as you record things near and dear to your heart. You'll want to look back and smile at your journal and know that you took risks, experimented, but most importantly, had fun with the process. That's what it's truly all about! 🙂
For more information on this topic, check out my latest video here:
Thank you so much for stopping by!