I'm so excited to announce the #doodlewithusinmay challenge created by me and Christina @christina77star !
31 days of doodles that will hopefully get you to be creative and have fun!
Join us on Instagram by drawing something according to the day's prompt, take a photo of it, and share it with us.  Add the hashtag #doodlewithusinmay.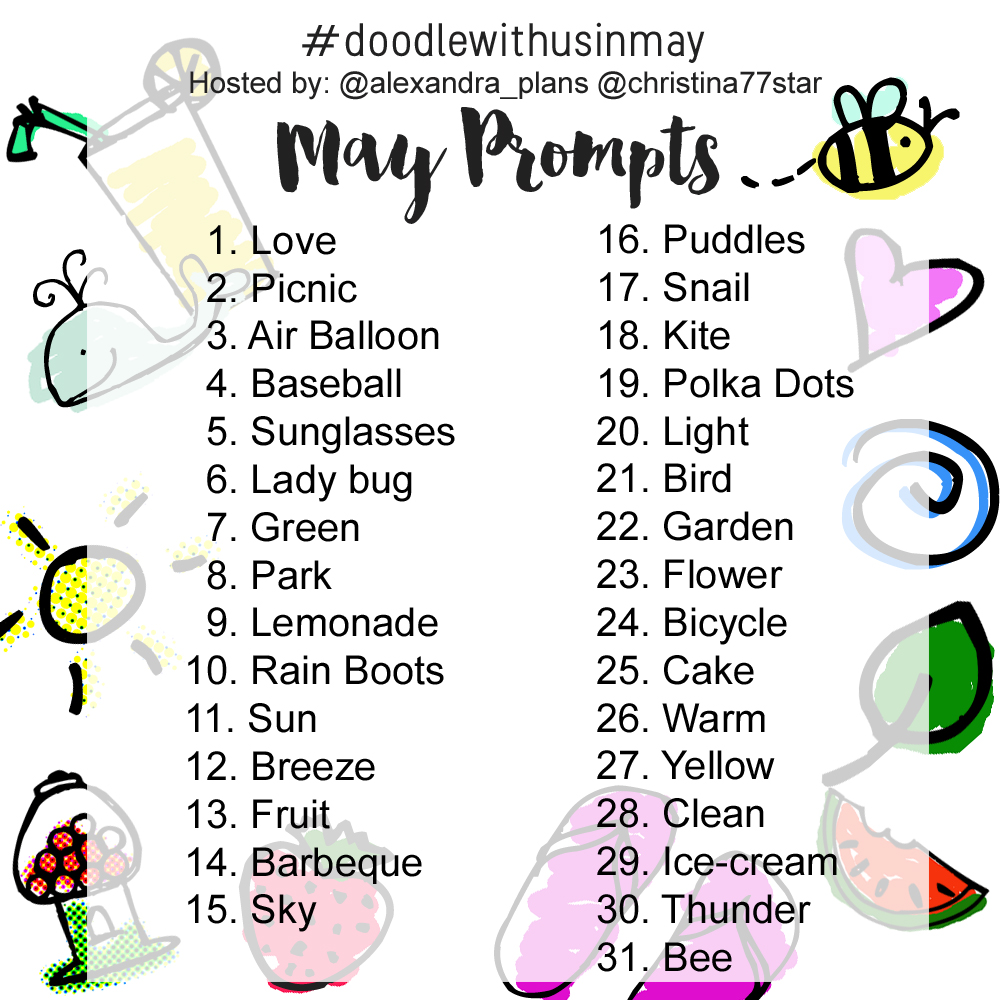 Everyone is welcome! We're excited to see what you share!
Thank you for joining in!